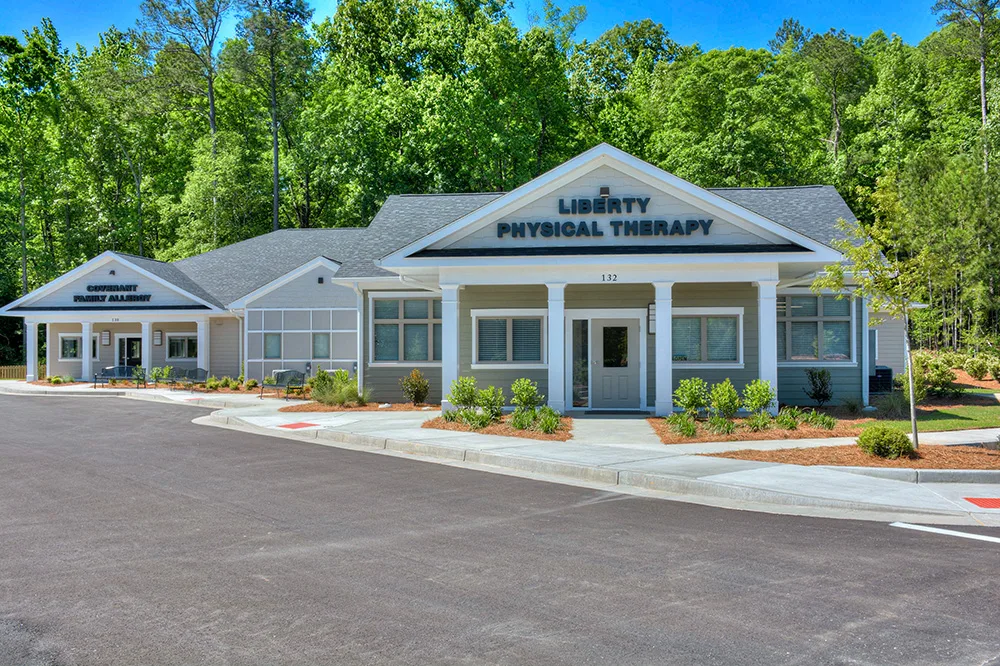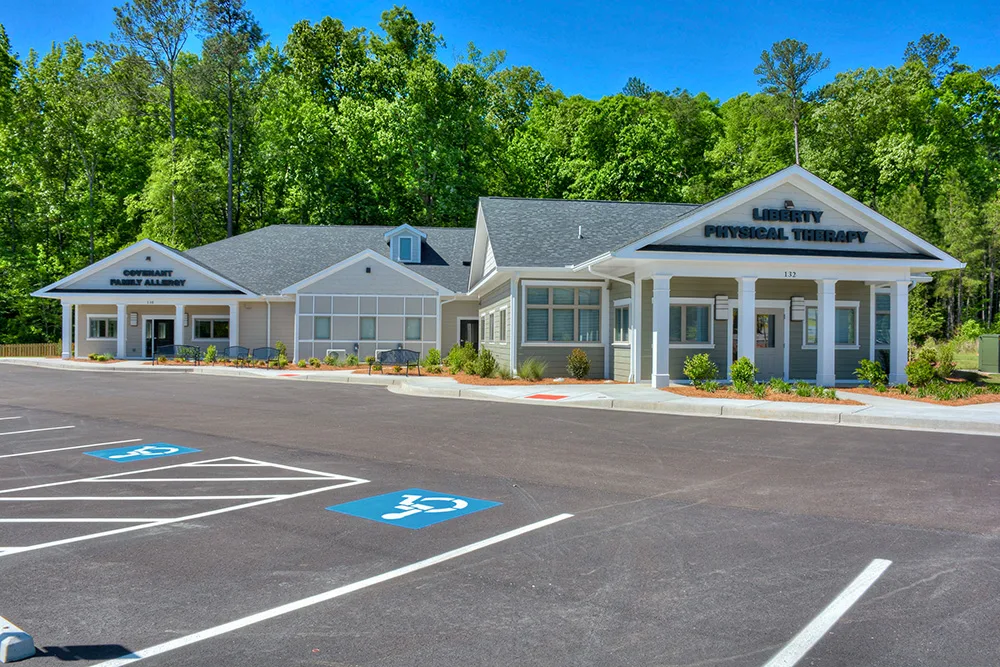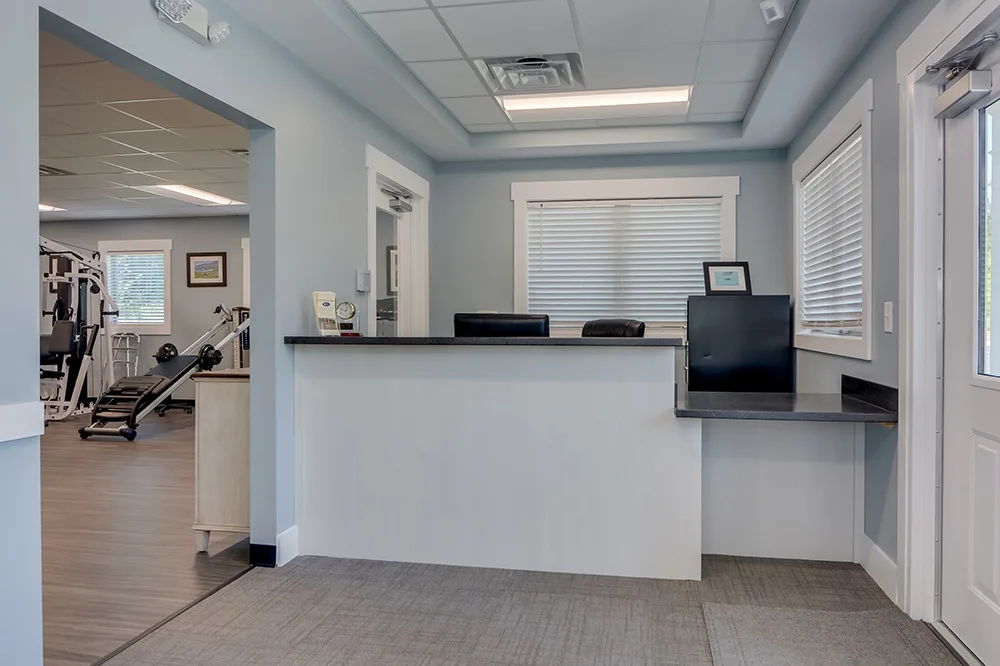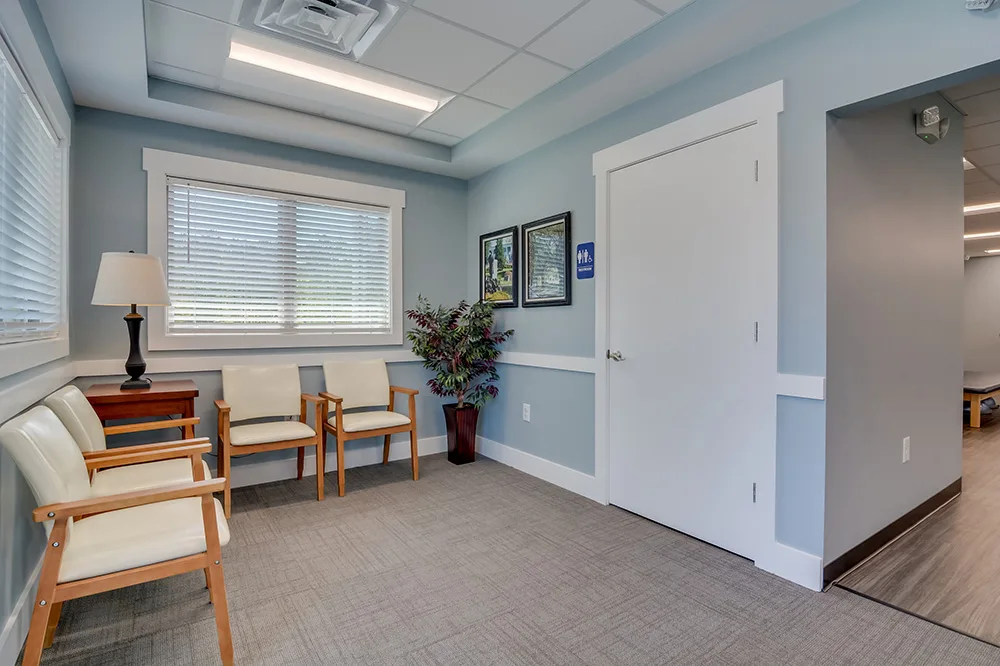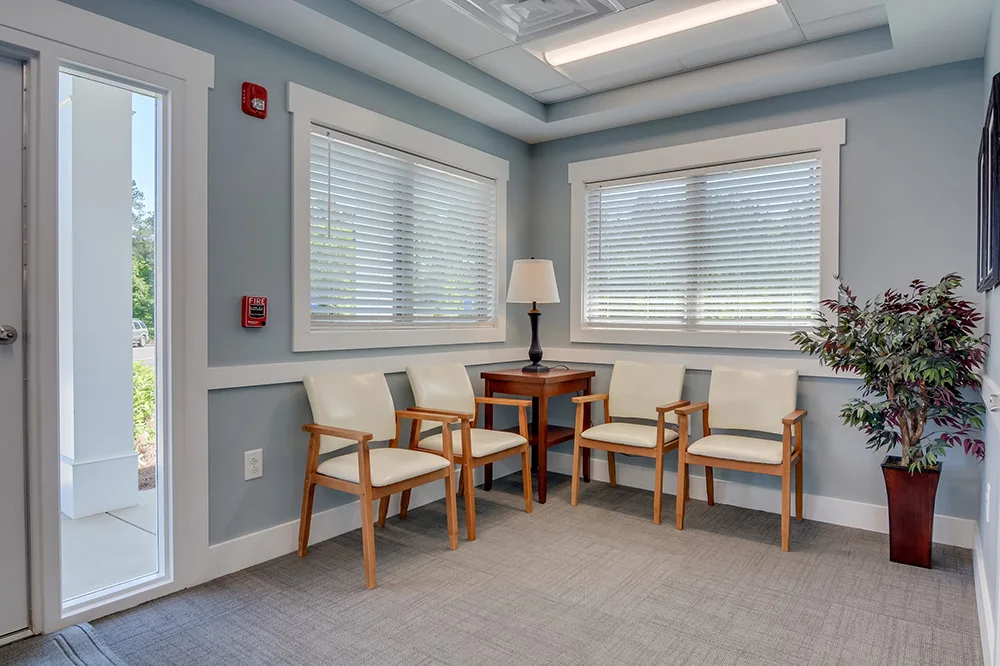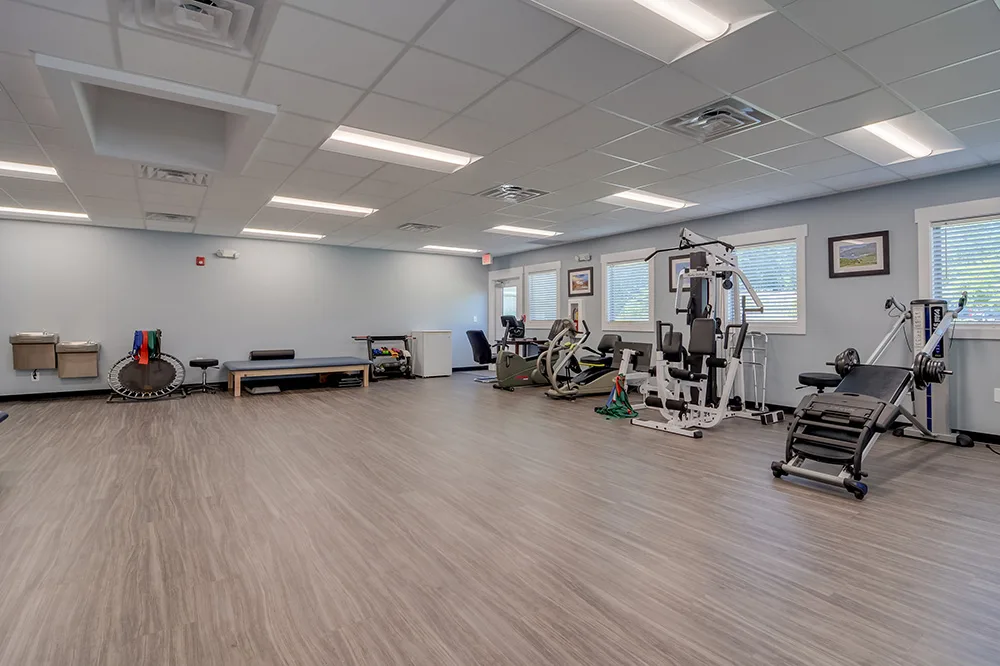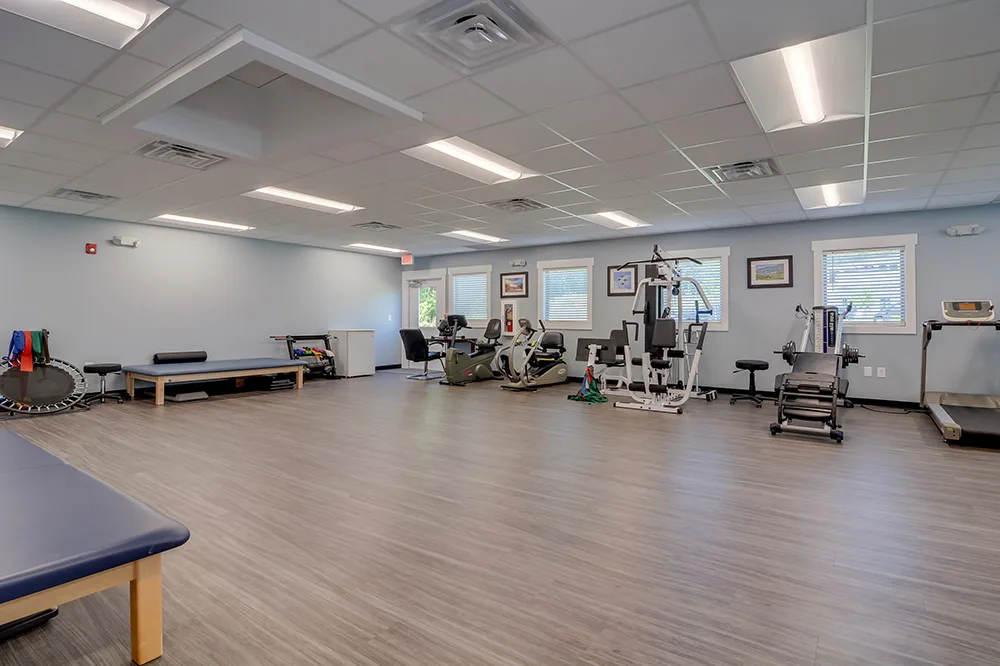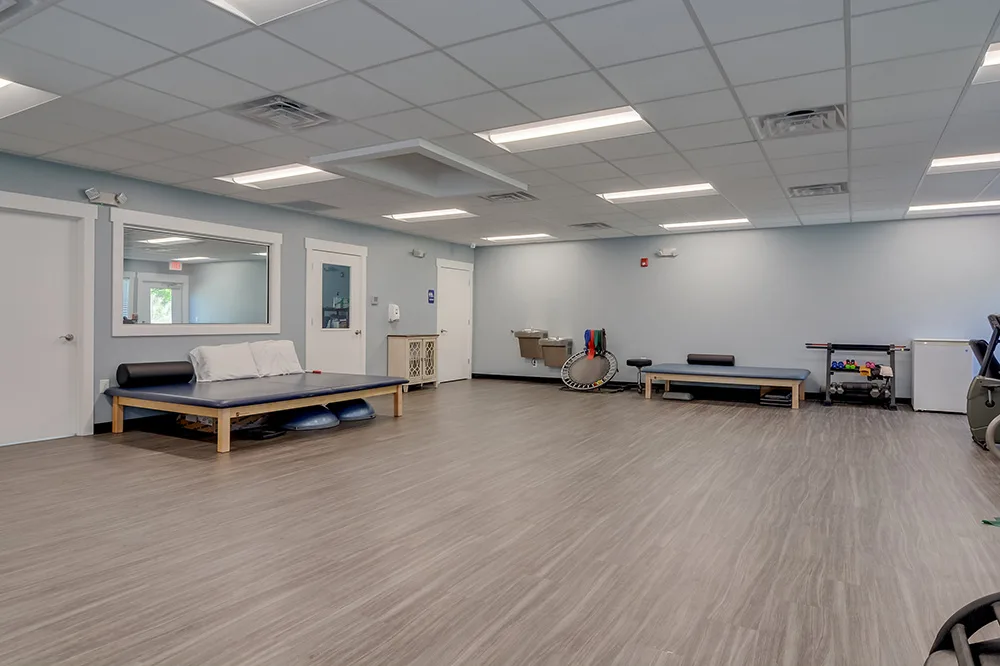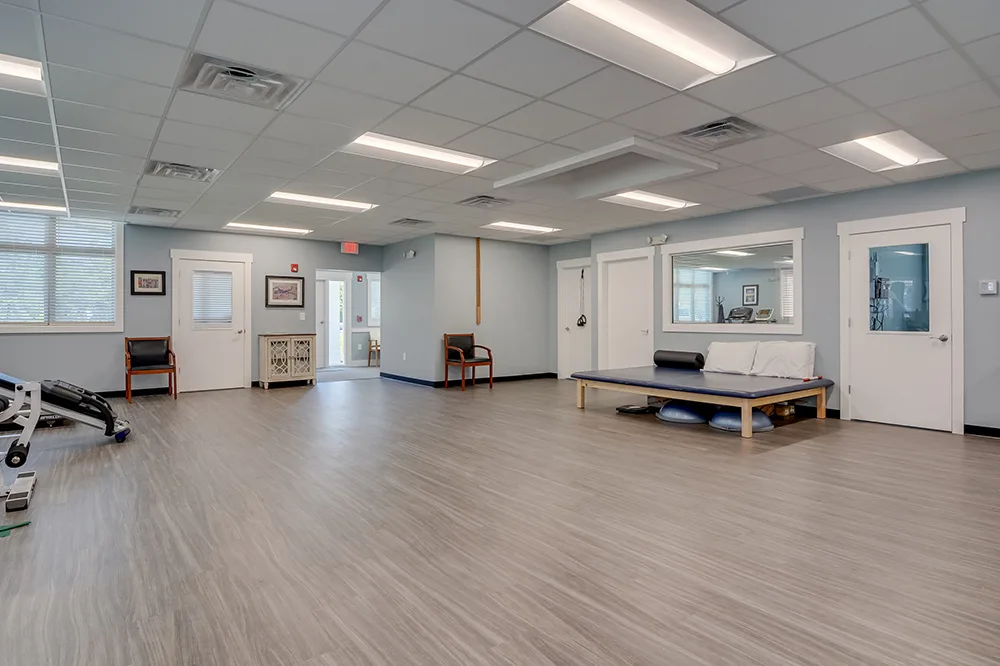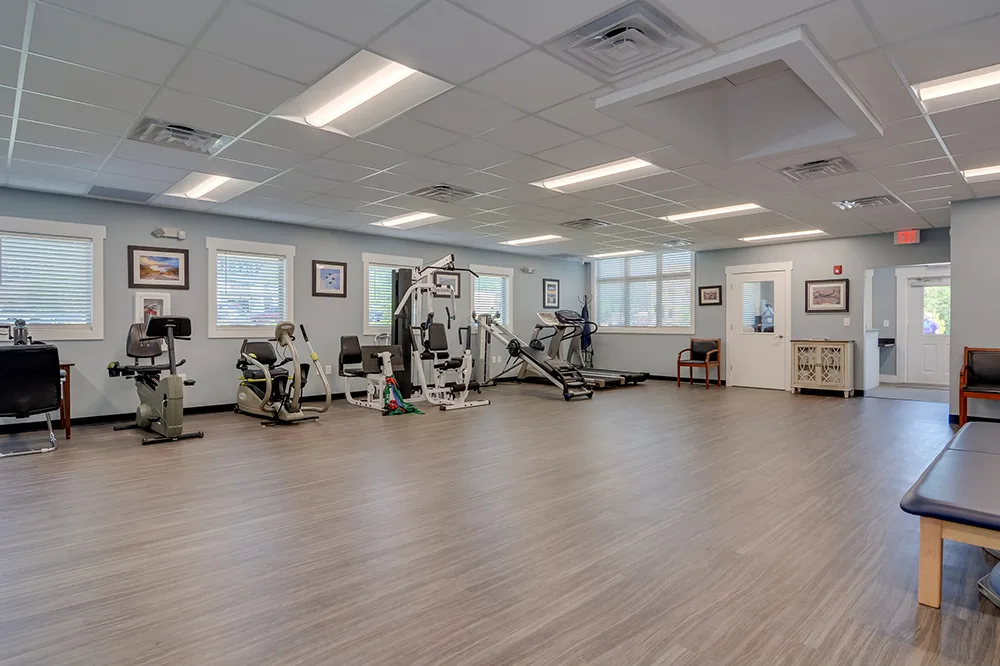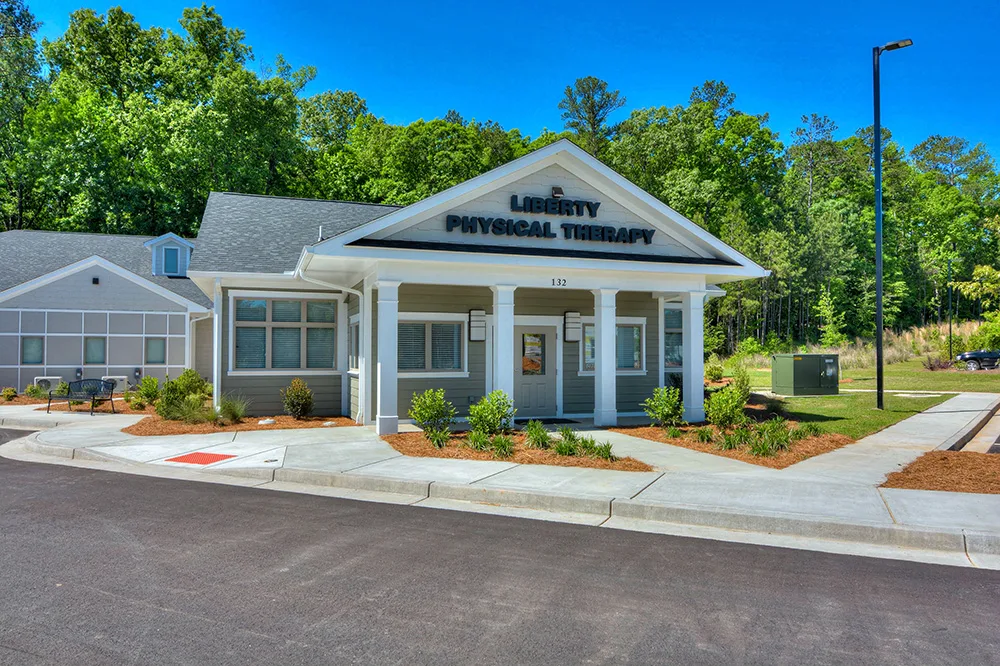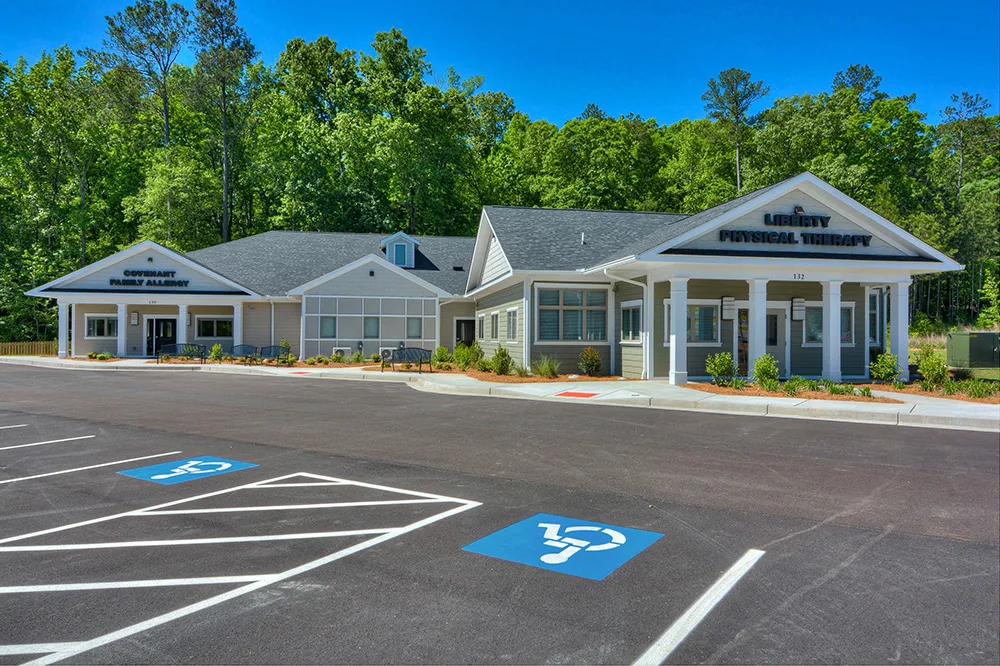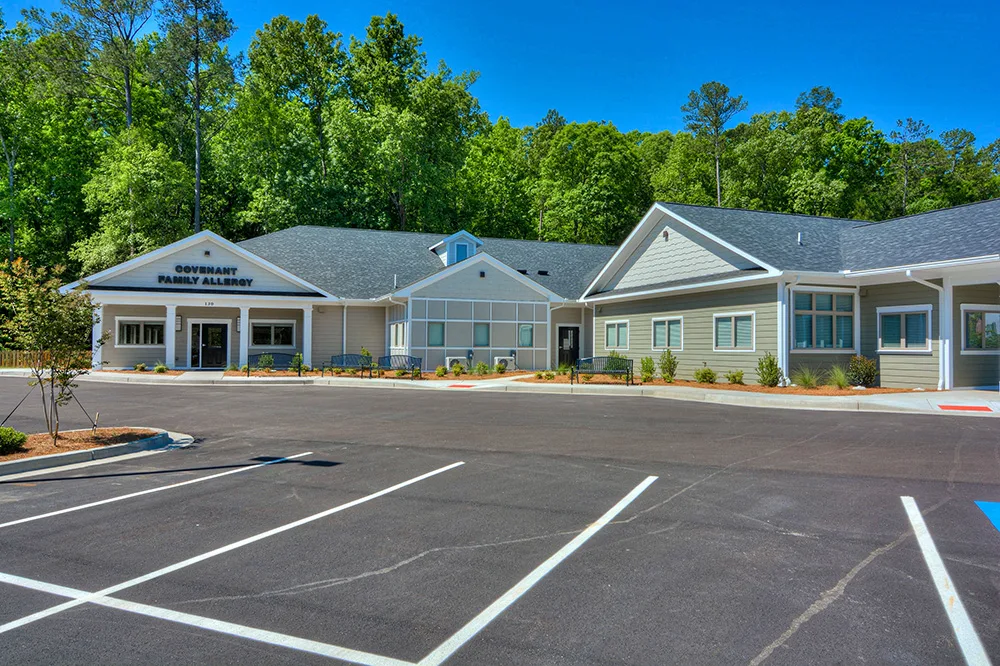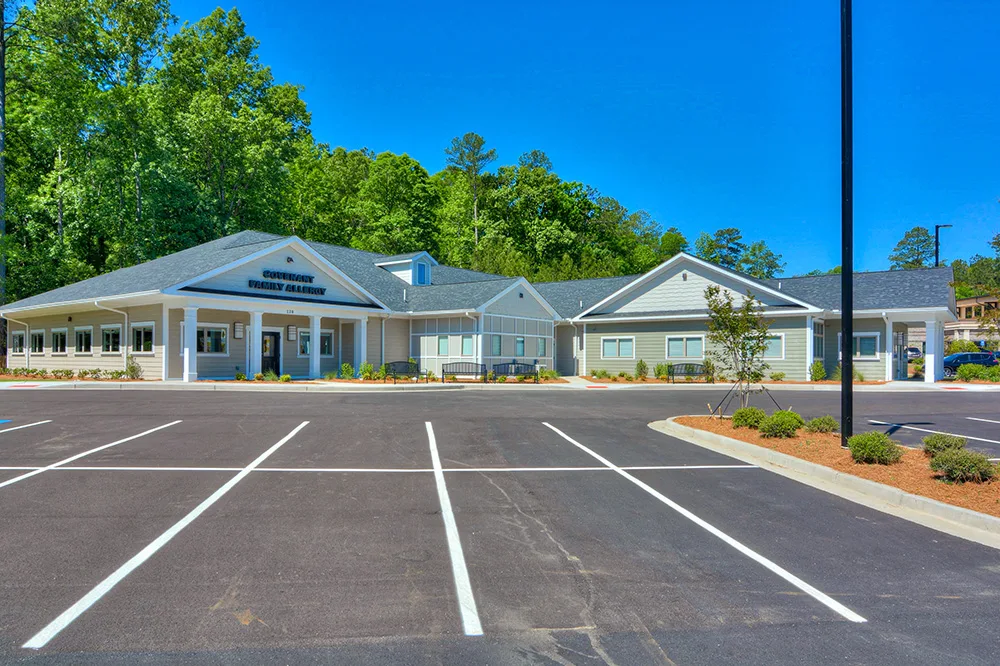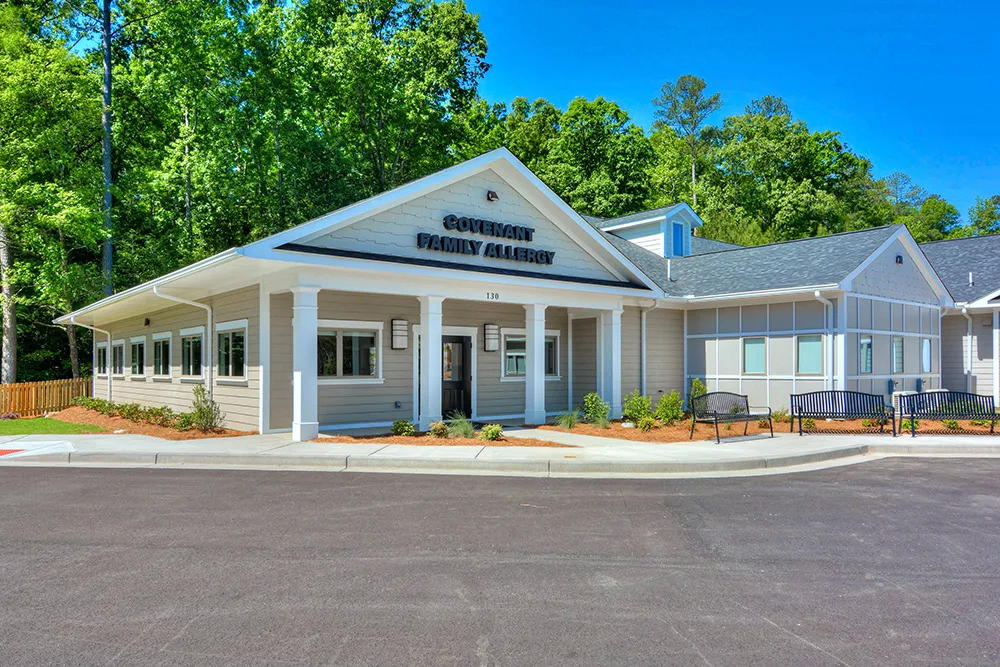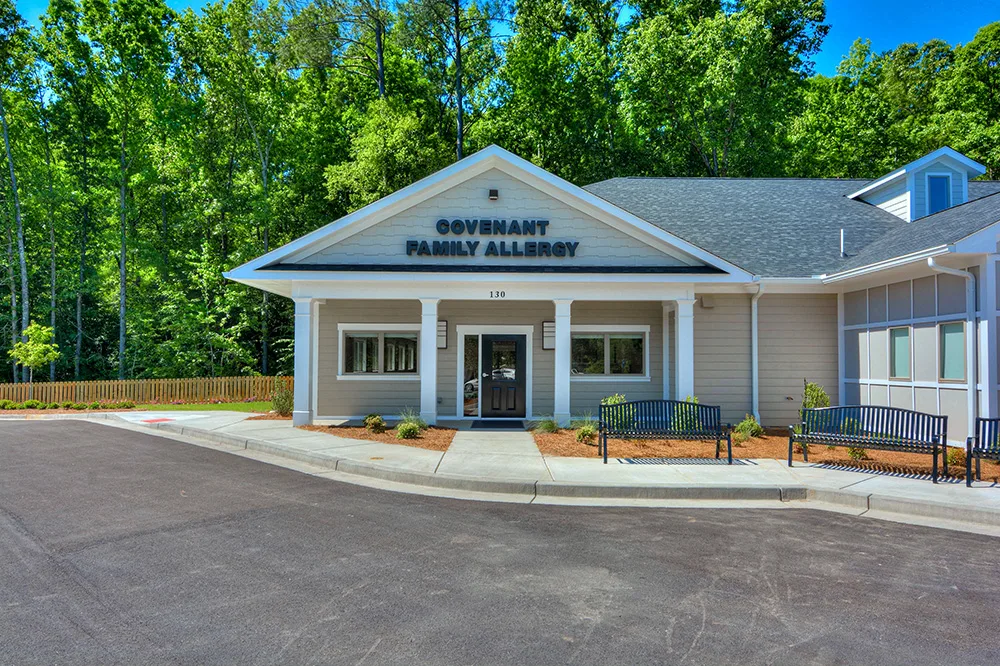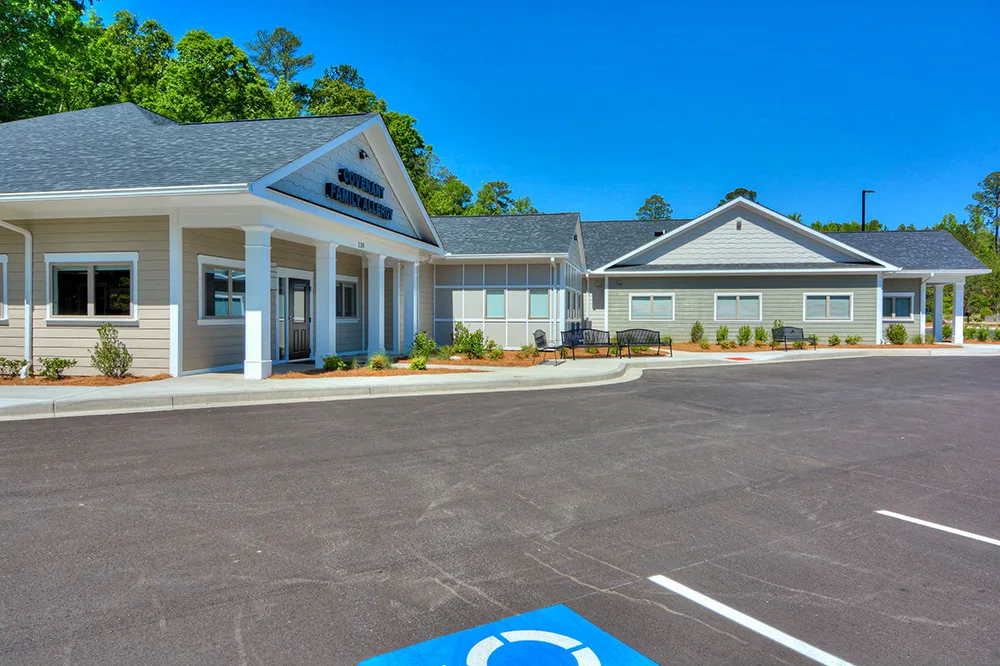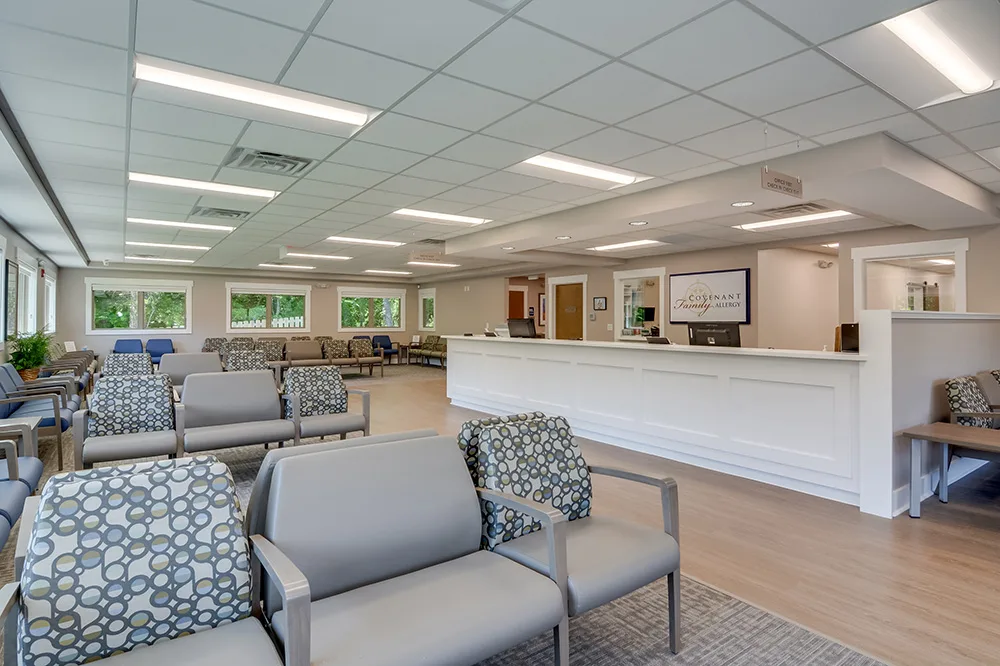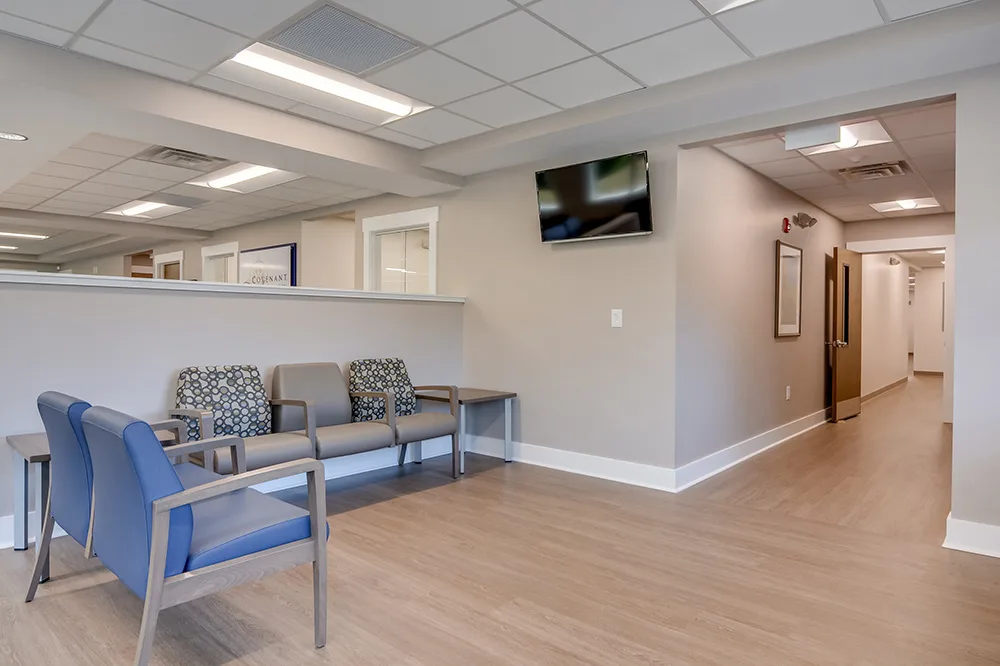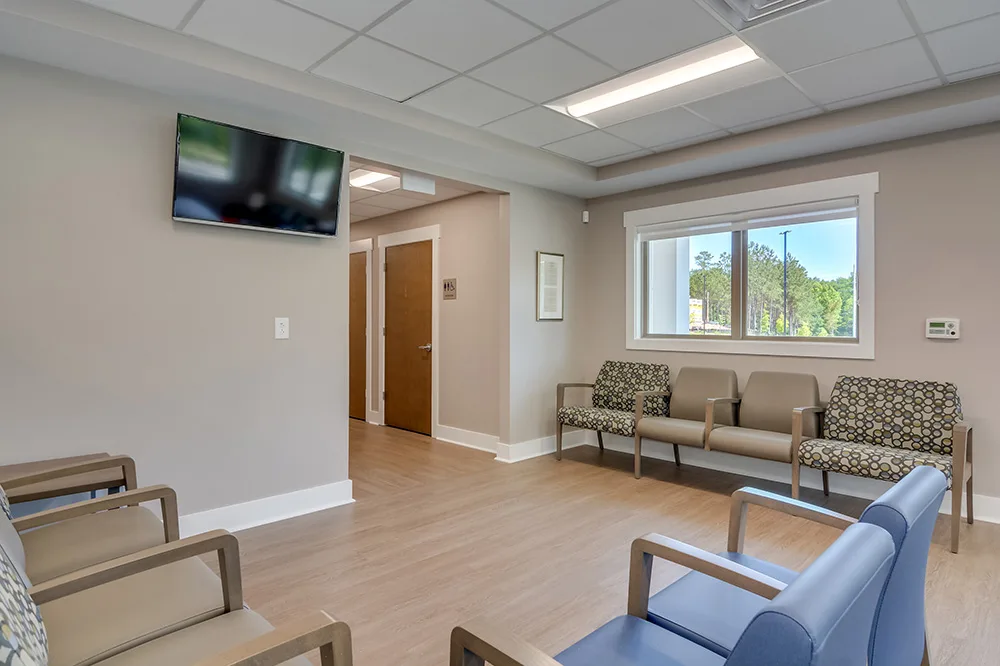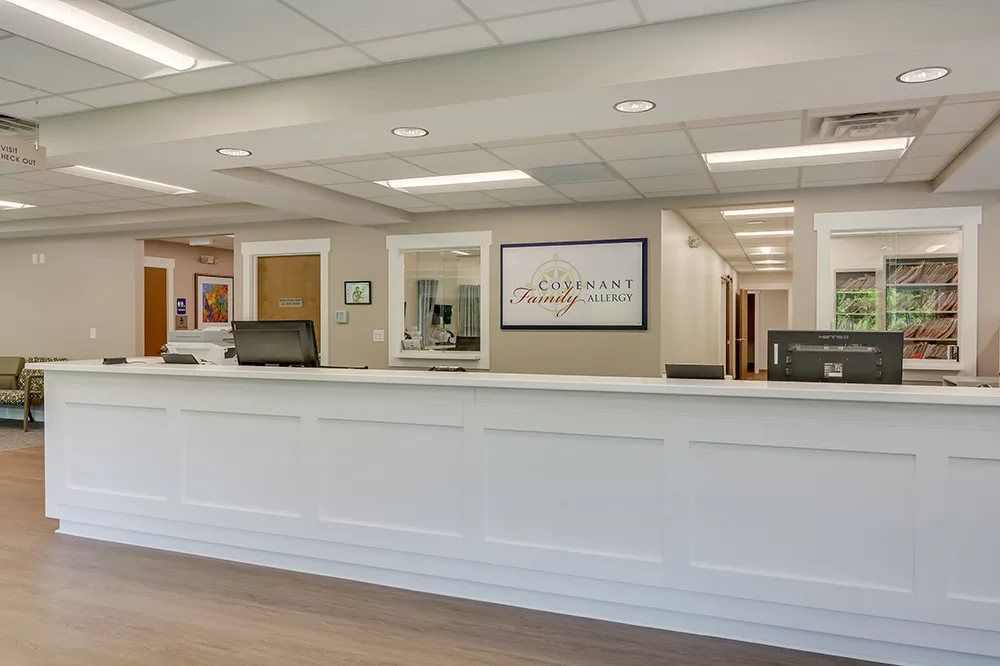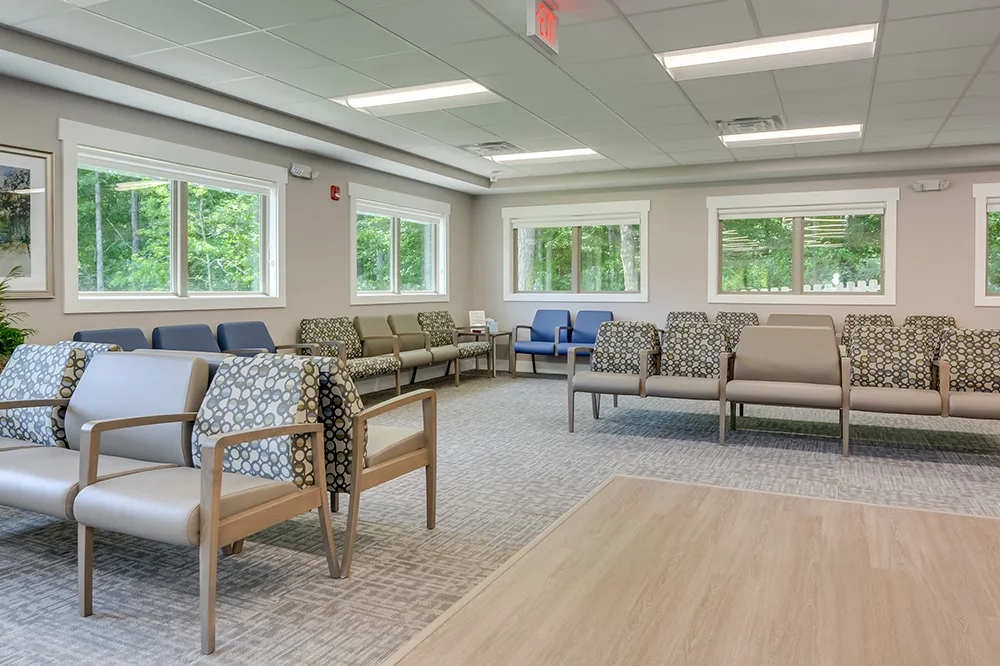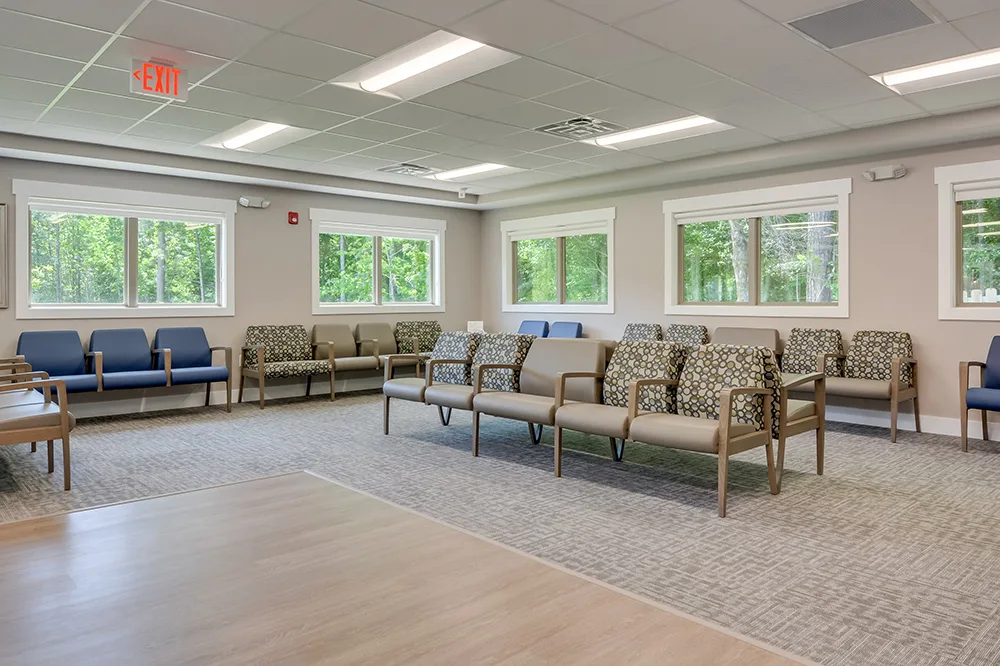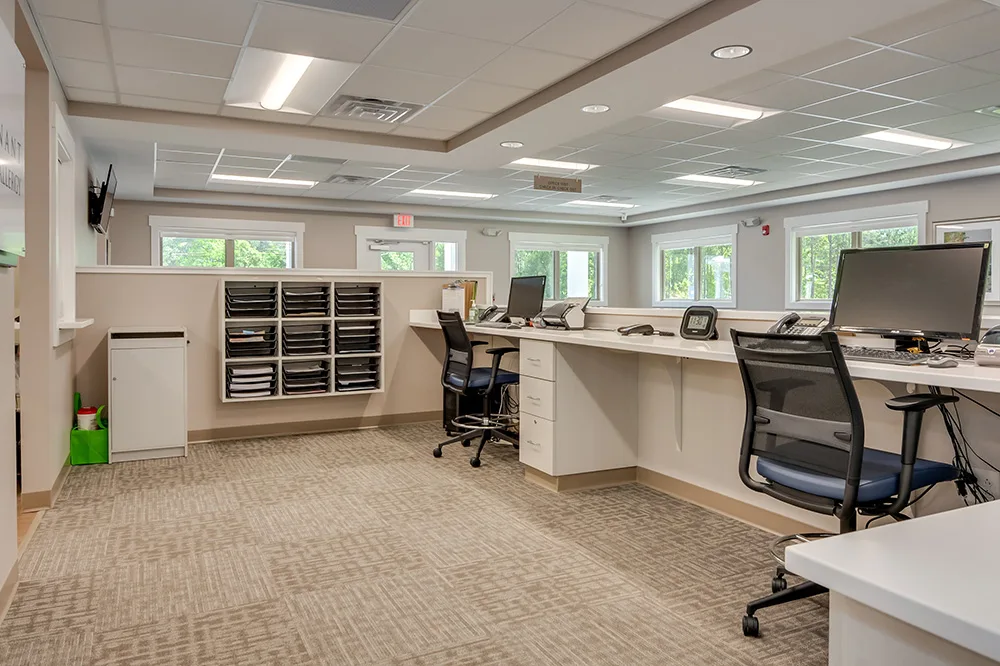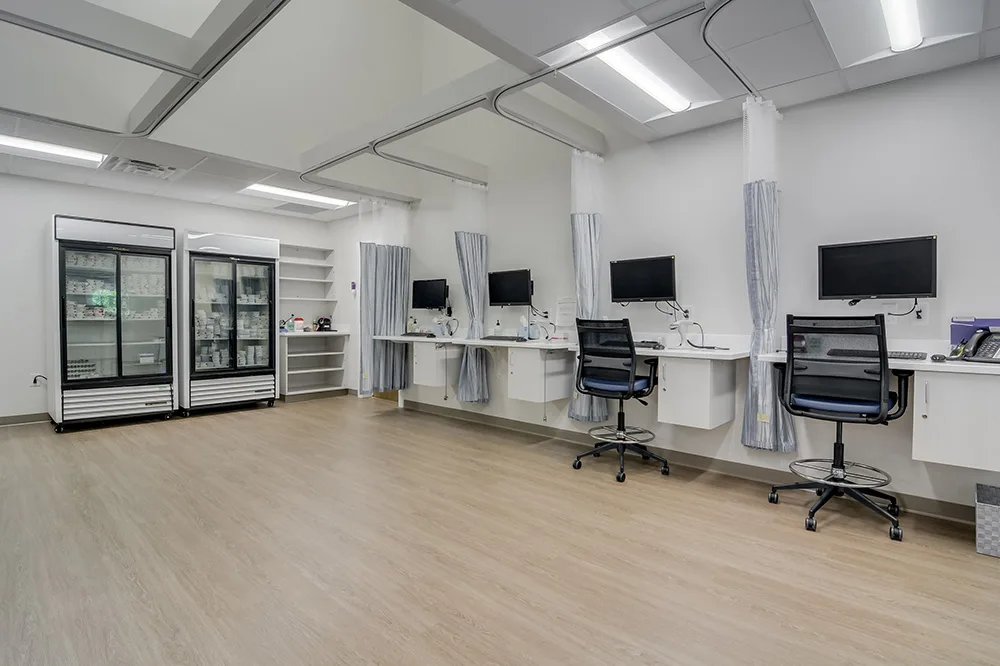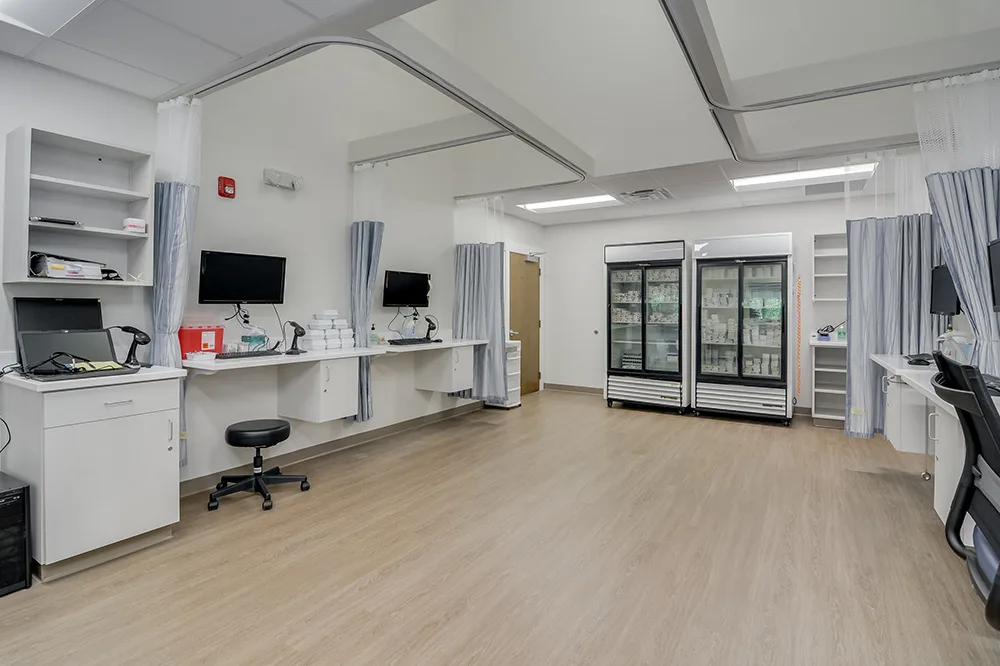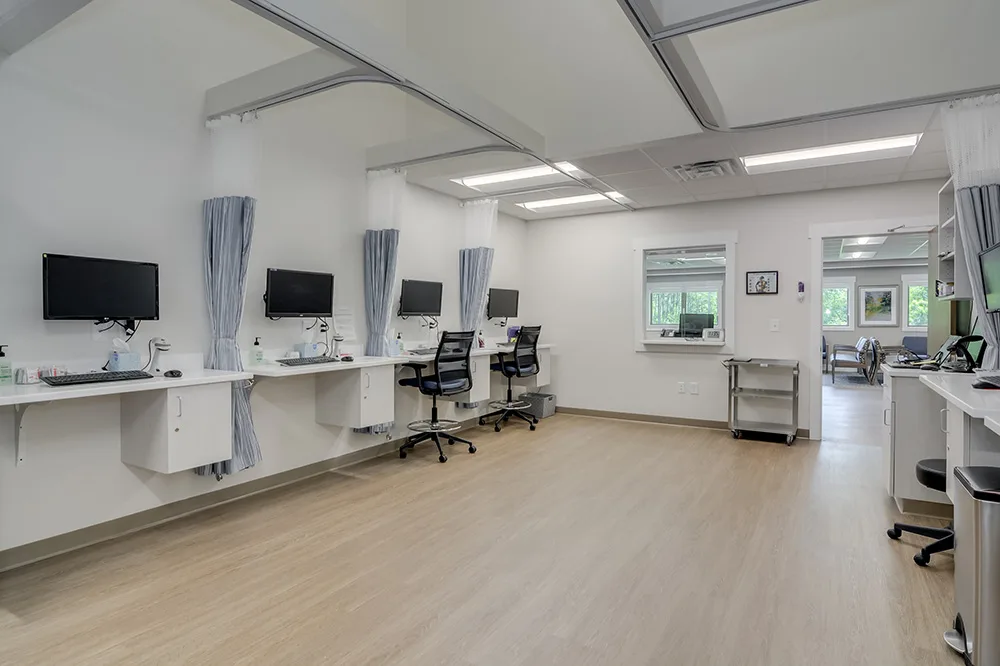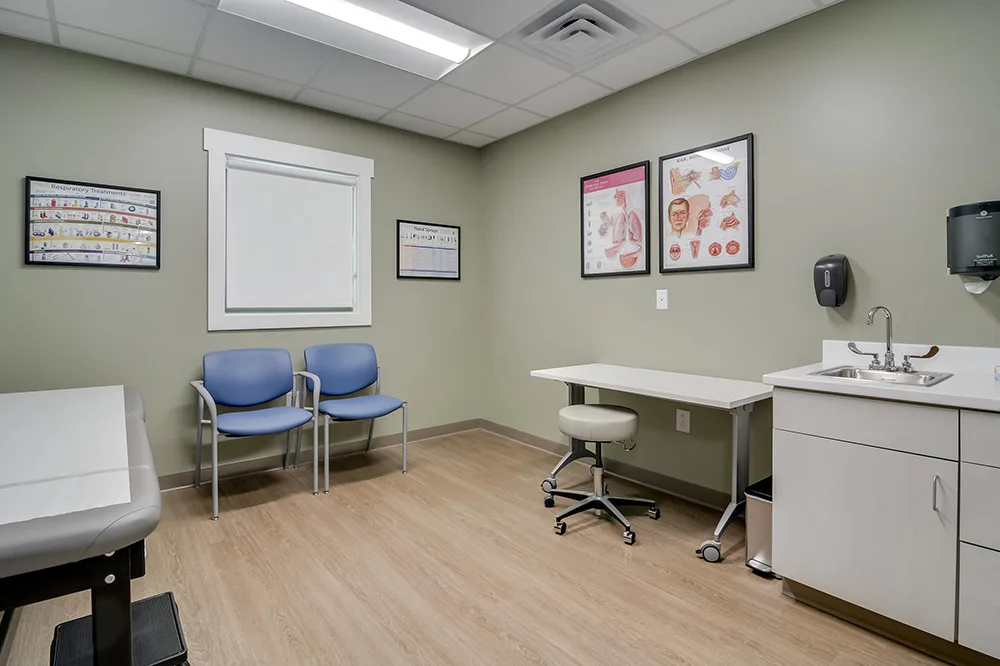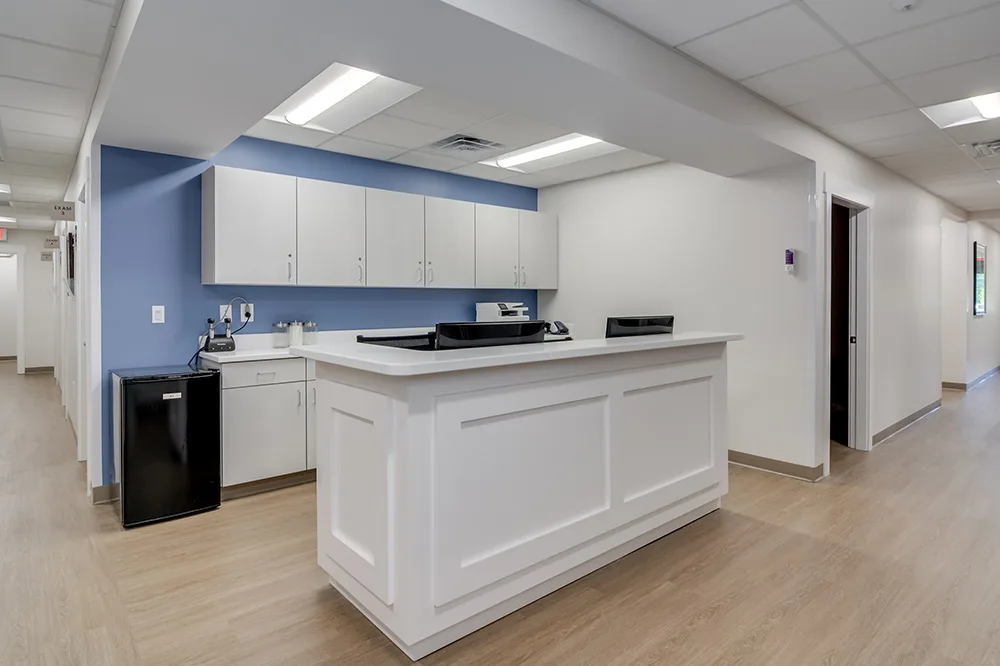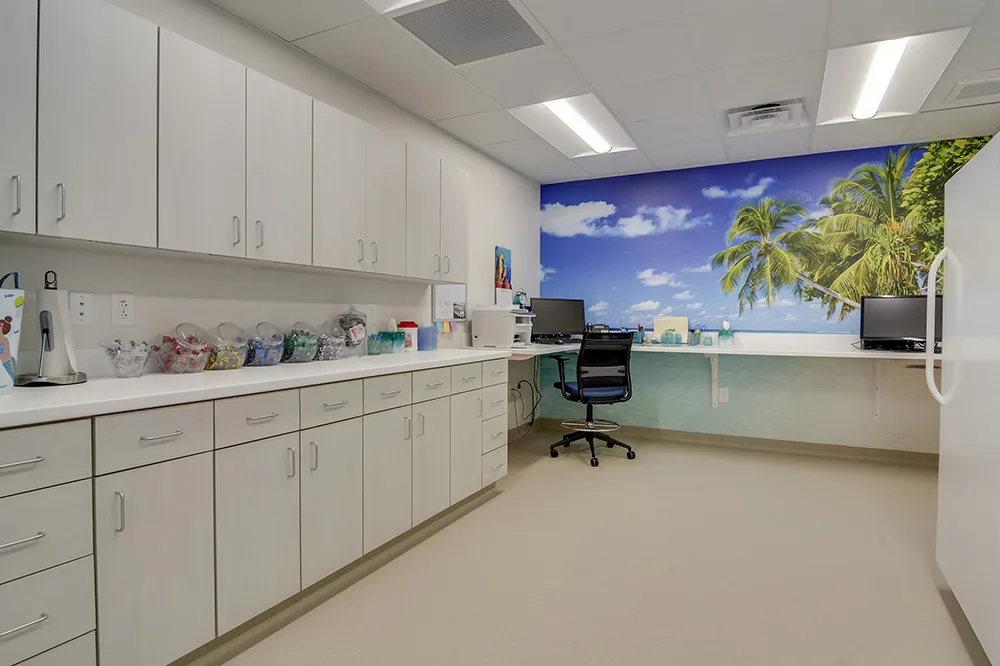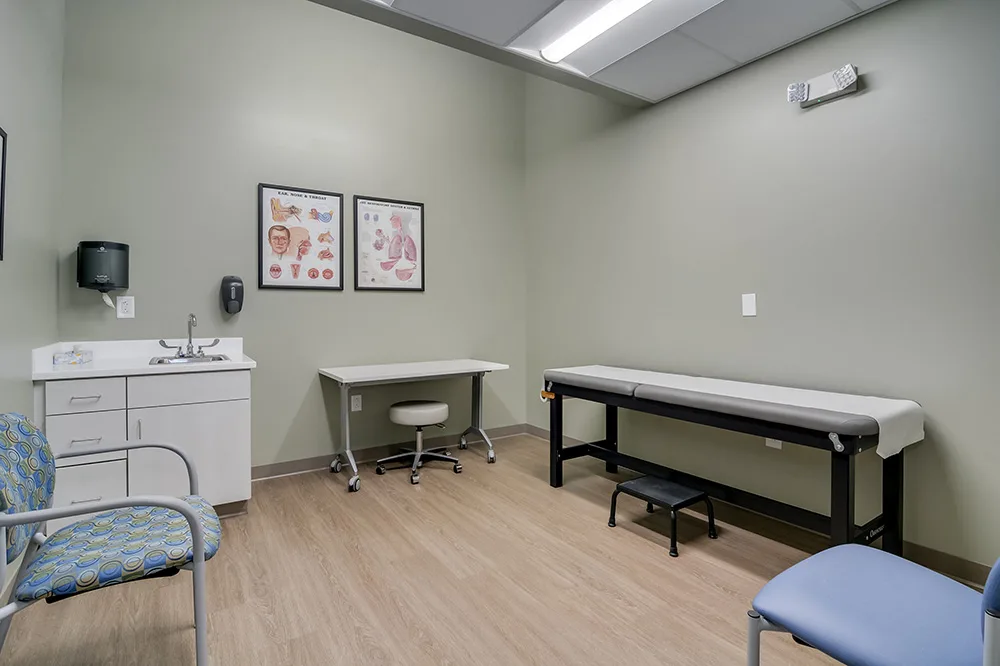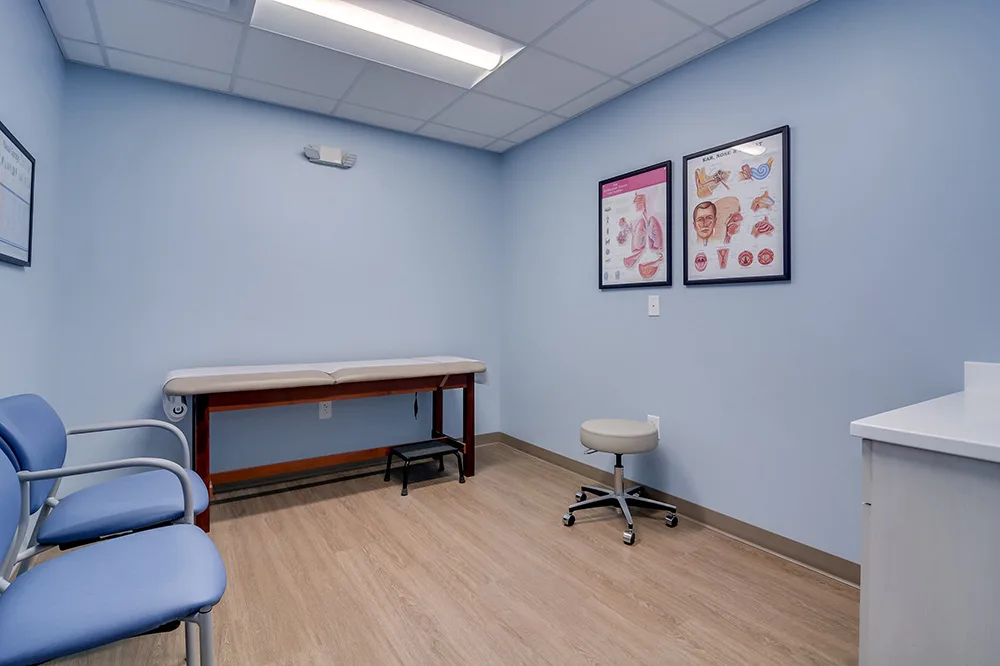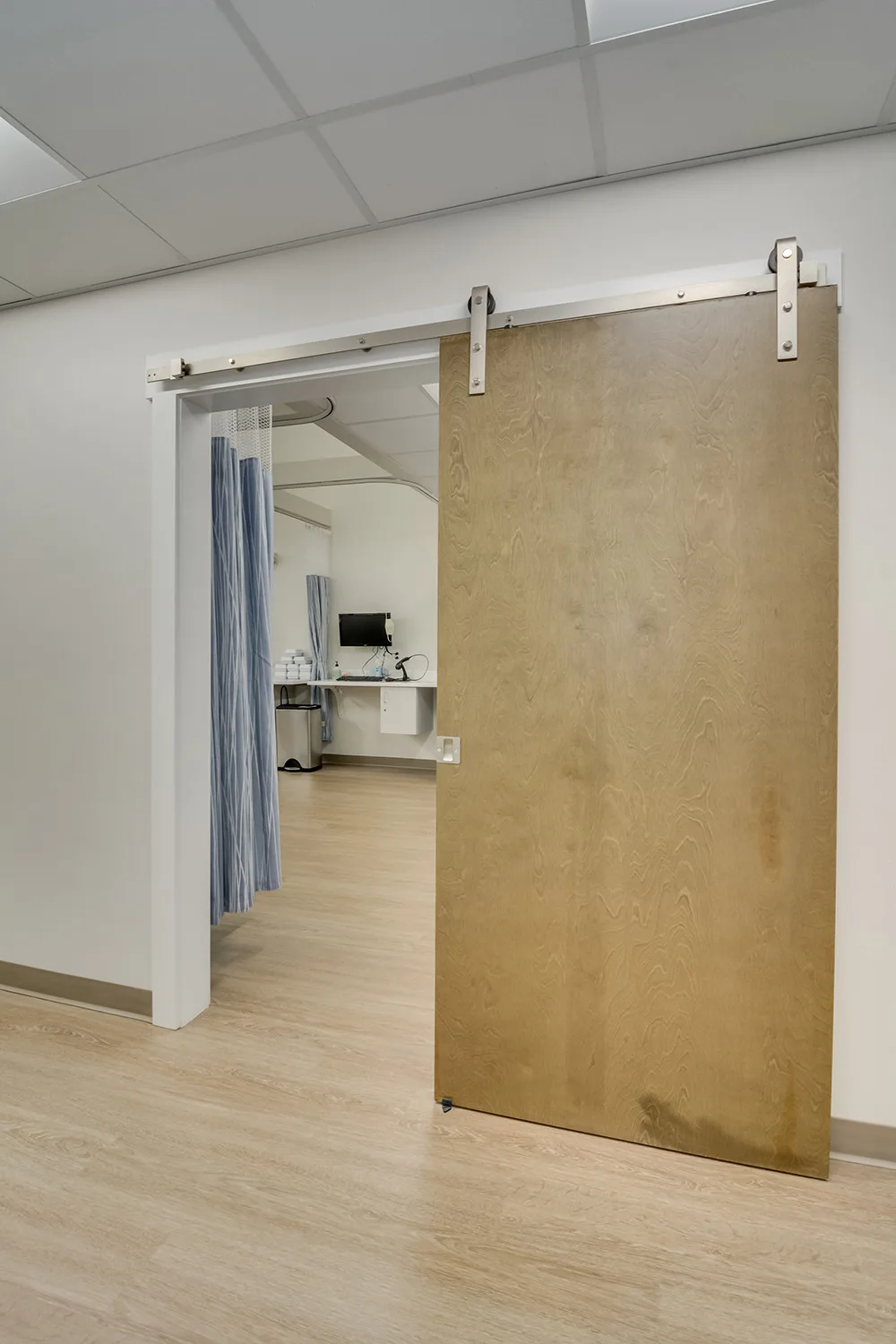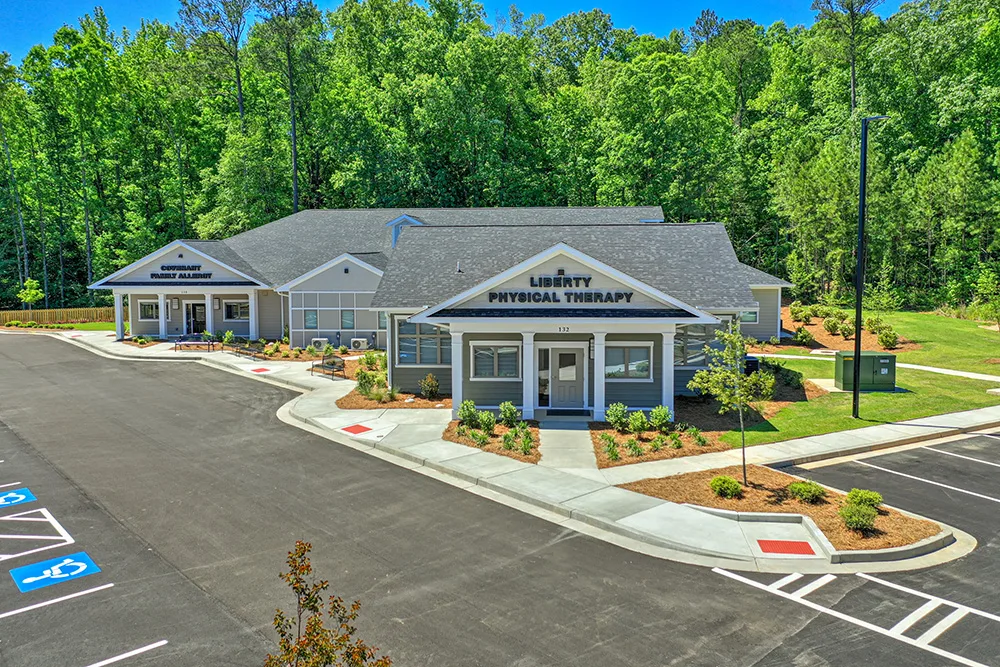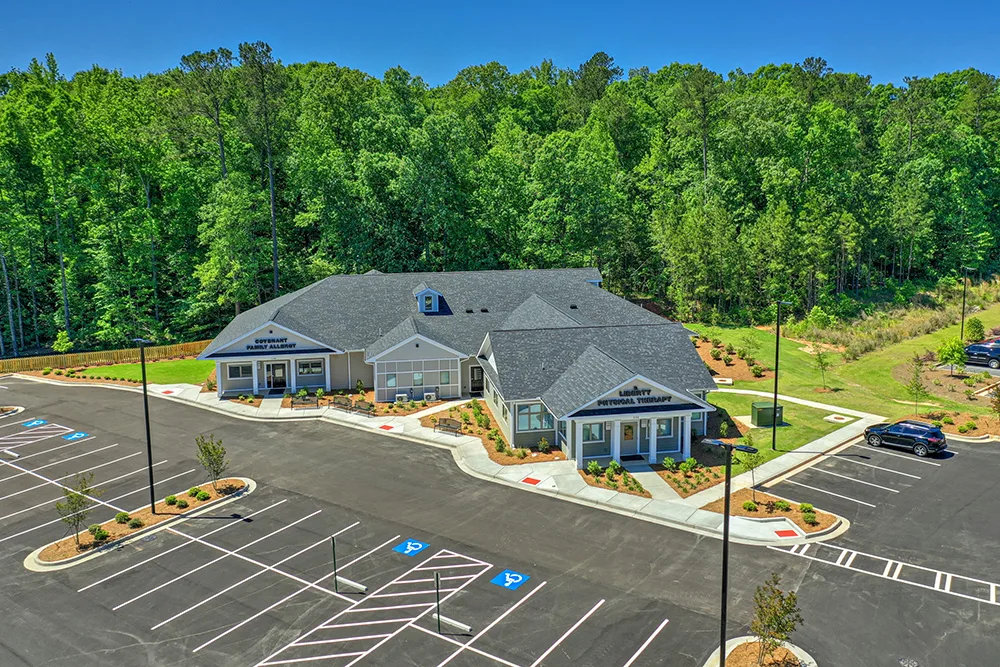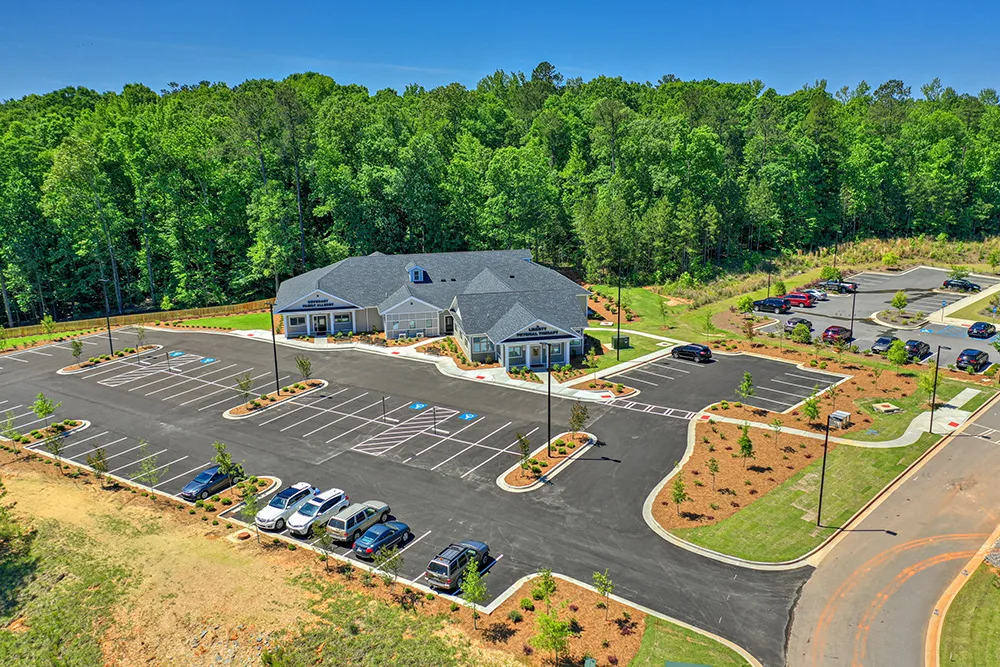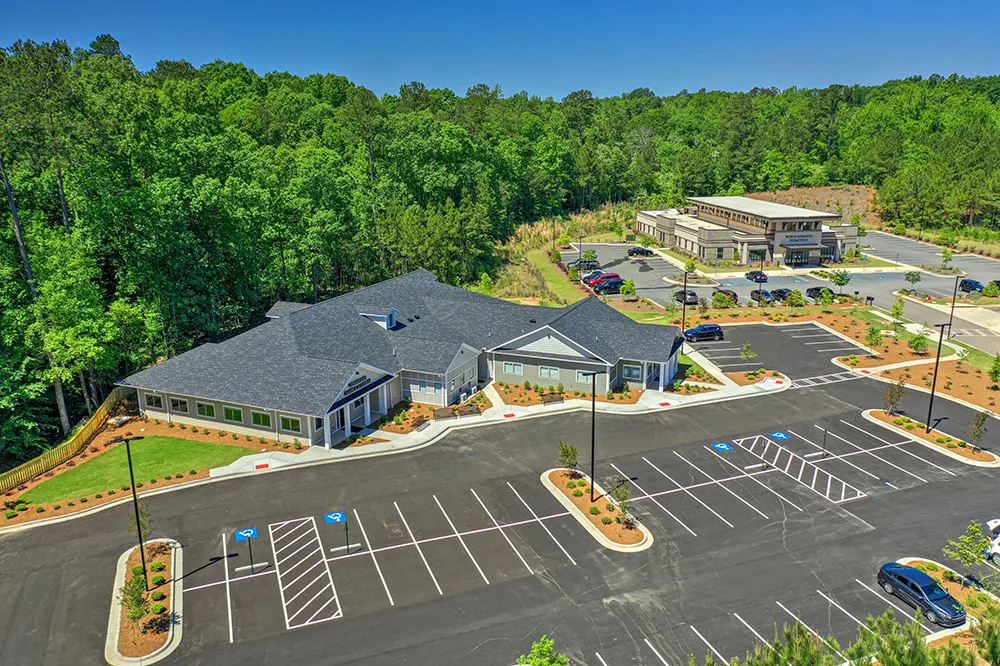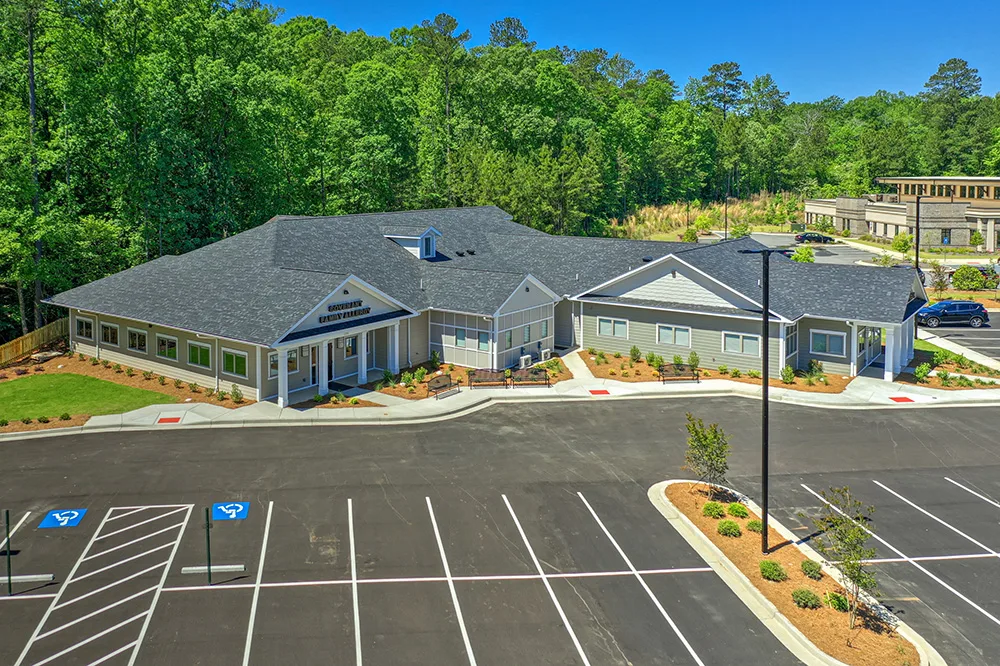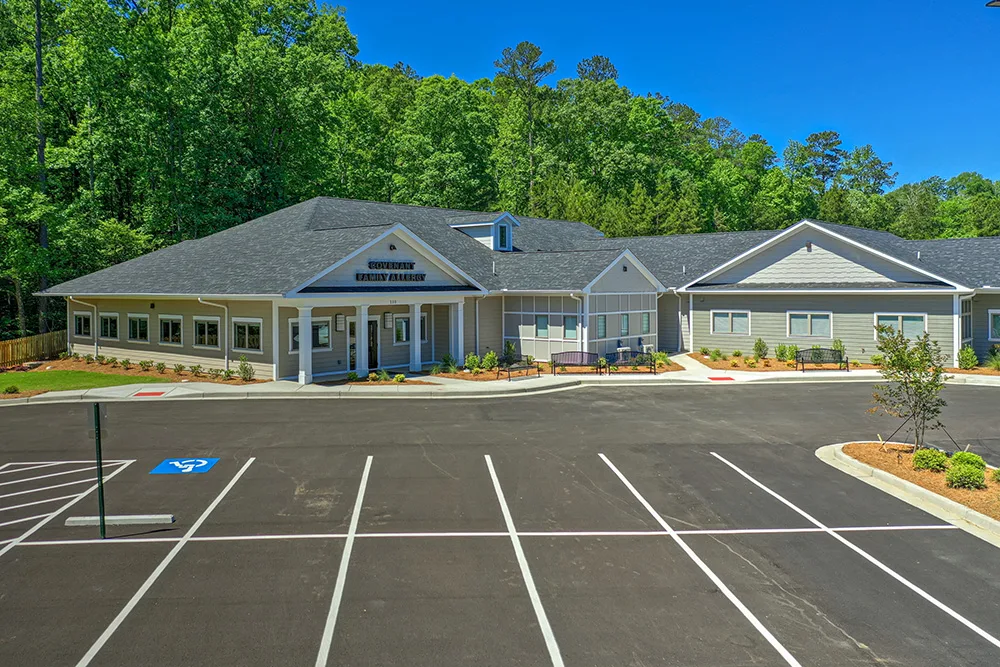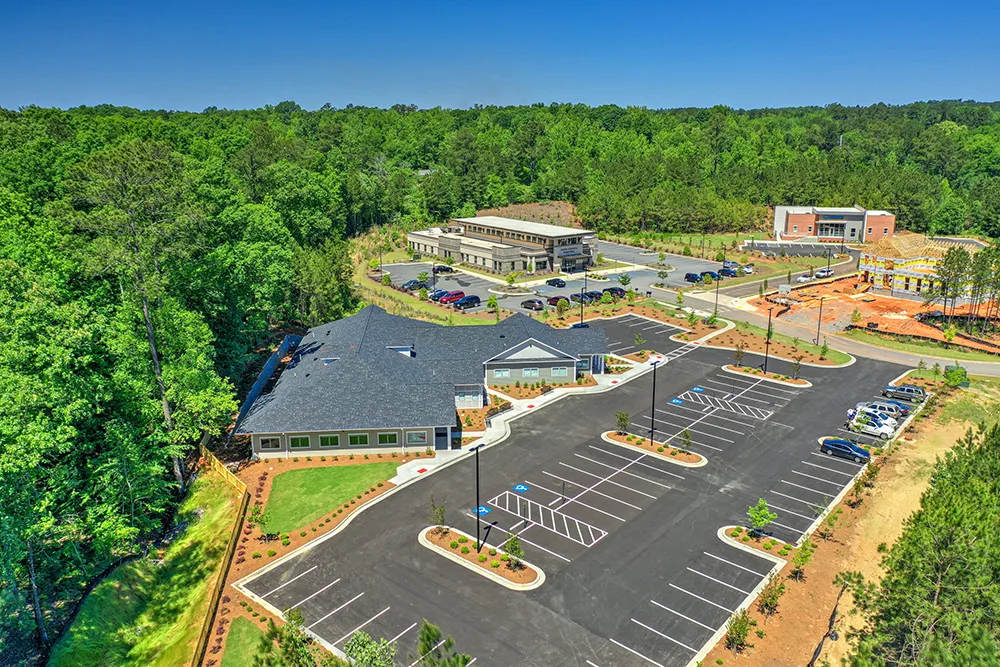 Covenant Family Allergy/Liberty Physical Therapy
This 10,450 square foot building contains two medical businesses, Covenant Family Allergy (8,650 SF) and Liberty Physical Therapy (1,800 SF).  This building is situated on a 1.78 acre site with a segmented retaining wall along the rear of the property, paved parking area, concrete sidewalks and landscaping. The single story building is a wood framed structure with architectural asphalt shingle roof and cement fiber siding and trim.  The building floor plan along with the massive roof design gives the structure an impressive appearance as you drive onto the site.
The interior of the building is finished with painted drywall walls, painted doors and wood trim, a combination of luxury vinyl tile and carpet tile flooring along with acoustical ceilings.  The interior color scheme of the finishes provides a pleasing and comfortable feel when you walk into the building.
Special building features include: Solid surface counter tops, Open area for allergy shots with decorative light fixture and natural daylighting from dormer window above and Combination staff Break Room and Conference Room.
LOCATION: 130 Allen Court North Augusta, SC
ARCHITECT: Virgo Gambill Architects