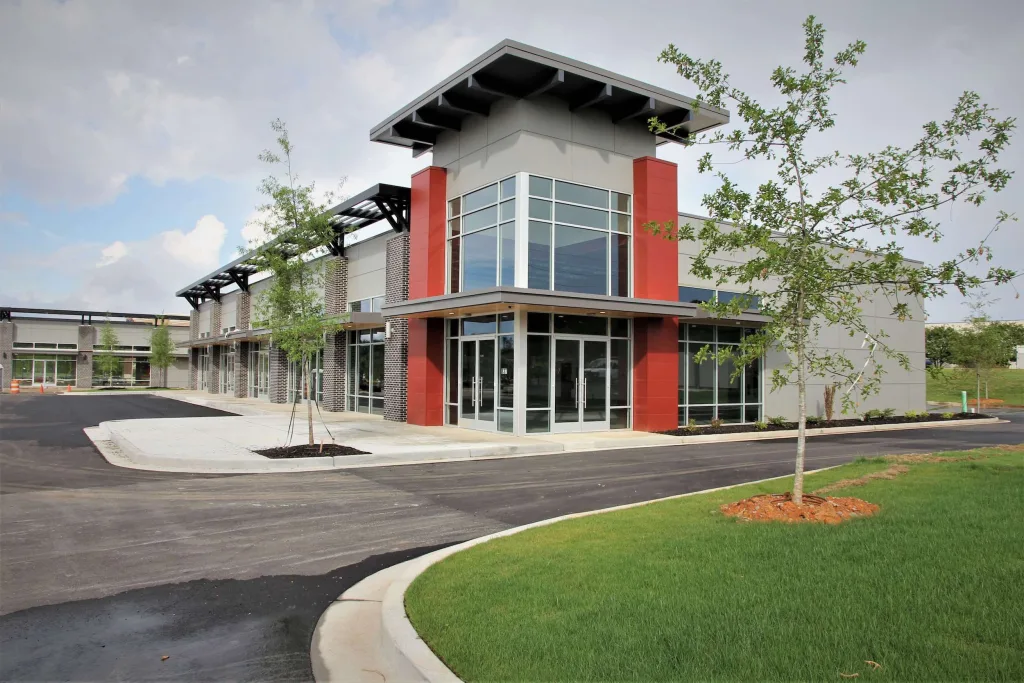 Cabela Drive Retail Center Complex
Cabela's Retail Center Complex consists of two retail structures totaling 10,000 sf. Christopher Booker and Associates, P.C. design team fashioned this unique project with a flare and detail unlike any other in the local market. The building exterior tower, panel details, and signature steel baffles present in a manner that demands attention to all the pass. The structure consisted of structural steel, masonry, and structural studs. All units were designed for expansion of the electrical service to meet any electrical demand for the greatest flexibility of the space for the owner's tenants. Duckworth Development is very proud to have been a part of this growing development with Jordan Trotter in the Village at Riverwatch.
ARCHITECT: Christopher Booker and Associates, P.C.