Duckworth Development Gives You a Retail Space to be Proud of.
Most people in Augusta know the Windsor Fine Jewelers building on Washington Road. That is one of many retail space development projects that Duckworth Development has brought to life. We added 5,250 square feet to the existing building. The Elegant Bridals building features a coffered ceiling with crystal chandeliers.
Our team has worked on a wide variety of retail space development projects. At Duckworth, we strive to exceed our client's expectations and finish retail development projects under budget, ahead of schedule, and finished the correct way, every time.
Our work is extremely collaborative. From the start, we work hand in hand with the client to determine and understand their ideas and the intended use for their dream building. Our team then maps out every step of the project from concept to design, permitting, construction, and eventually move-in and shares this plan with the client.
Whatever your retail space development needs are, we will give you a site to be proud of, a store to draw customers in and an interior that will make people want to buy.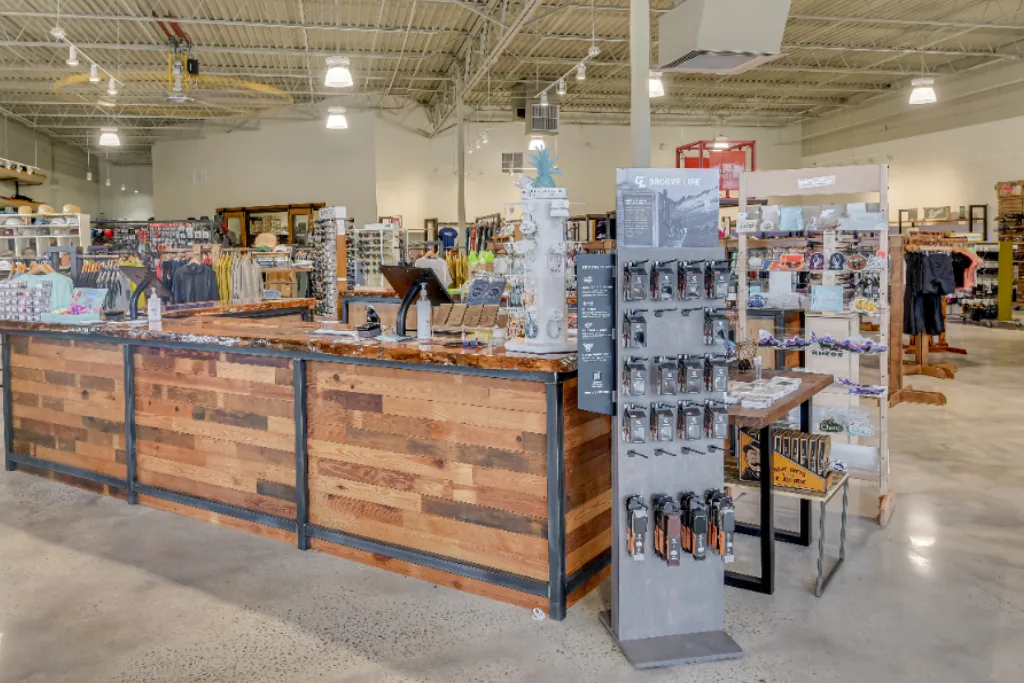 Safety is Our #1 Priority
In every project we undertake, safety is, by far, our first priority. Every member of our team takes personal pride in safety, both for themselves and their teammates around them. We have excellent relationships with local authorities and communicate effectively with them about code and permits during the concept and design phases.
When the project is permitted and underway, we make sure we stay compliant with the federal and local OSHA and EPA guidelines. We continually make sure that every employee is knowledgeable about safe work practices and is committed to making sure every individual can get home safely at the end of the day.
Let's Get Started
We are committed to working with your team from idea to move-in day. Bring us your idea, and we'll make it happen. Contact us today to see how we can bring your project to life.