Duckworth Development is Your Healthcare Building Construction Experts
With more than 50 years of industry experience, Duckworth Development has completed many healthcare building construction projects for surgeons, dentists, dermatologists, physical therapists and more. Each healthcare building construction project is different, and each specialty has very different needs. To meet those needs, we work with all of our clients to understand exactly what they do and how we can set them up for success.
We value collaboration in every healthcare building project. We schedule monthly Owner, Architect, and Contractor meetings to ensure that construction is on schedule, and that budget and any applicable information for owner and designer is communicated face-to-face. We consider these OAC meetings to be incredibly vital during the project process so that we know that every project is right on target.
If your medical practice wants to renovate or build a new office, Duckworth Development is your local healthcare building construction expert.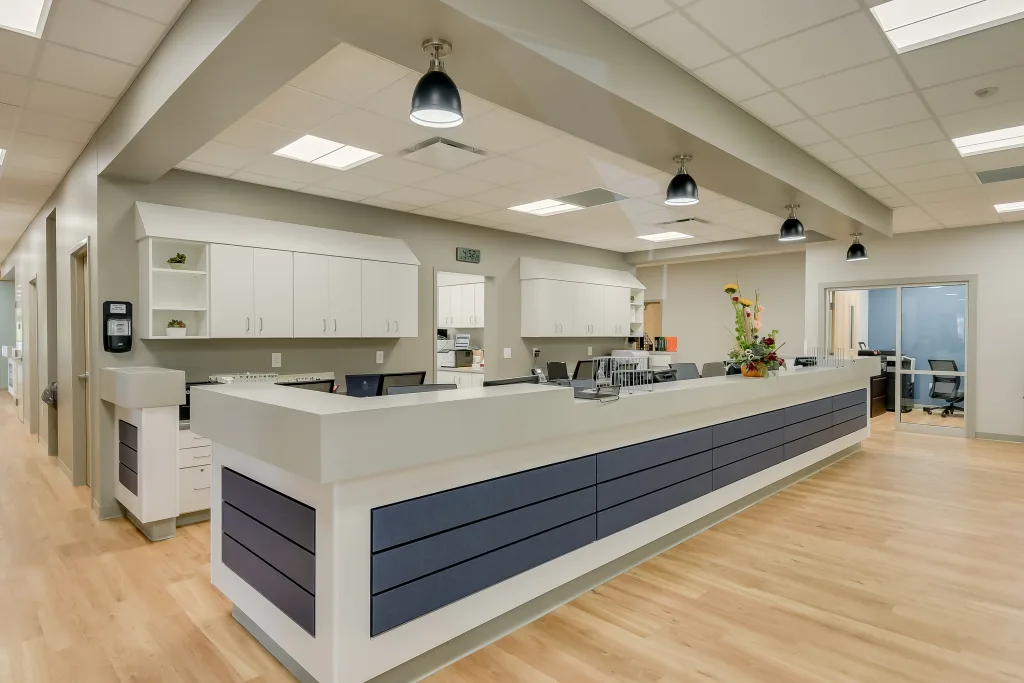 Safety is Our #1 Priority
In every project we undertake, safety is, by far, our first priority. Every member of our team takes personal pride in safety, both for themselves and their teammates around them. We have excellent relationships with local authorities and communicate effectively with them about code and permits during the concept and design phases.
When the project is permitted and underway, we make sure we stay compliant with the federal and local OSHA and EPA guidelines. We continually make sure that every employee is knowledgeable about safe work practices and is committed to making sure every individual can get home safely at the end of the day.
Let's Get Started
We are committed to working with your team from idea to move-in day. Bring us your idea, and we'll make it happen. Contact us today to see how we can bring your project to life.